We have a fabulous PTA, which is run by a dedicated group of parent and teacher volunteers. Their core purpose is to fundraise for the school to benefit children's learning and play, support teachers in their classrooms and buy essential resources for the school.

Check out the PTA's acknowledgement board between rooms 12 and 13 for some of the items we have fundraised for. Thanks to the generosity of parents and the community for their ongoing support.
Every year the PTA run regular fundraising events that children, parents, teachers and the community contribute towards and enjoy. There are fun events and learning initiatives for kids, entertaining evenings for parents and teachers, and social events for friends and the broader community.

CAMP AT SCHOOL NIGHT
---
​An event for the whole family. Pitch a tent and stay the night or just enjoy the evening watching the talent show, catching up with friends or making new ones, and having fun. Food and drink for sale.
---
MOVIE NIGHTS
---
​Bring a beanbag or cushion and watch a recent release movie on the big screen in the school hall. Food, including delicious ice cream, for sale.
---
DISCO
---
​Who rules the dancefloor? A very popular night for the kids with great music, photo booth, games, spot prizes and a whole lot of food options.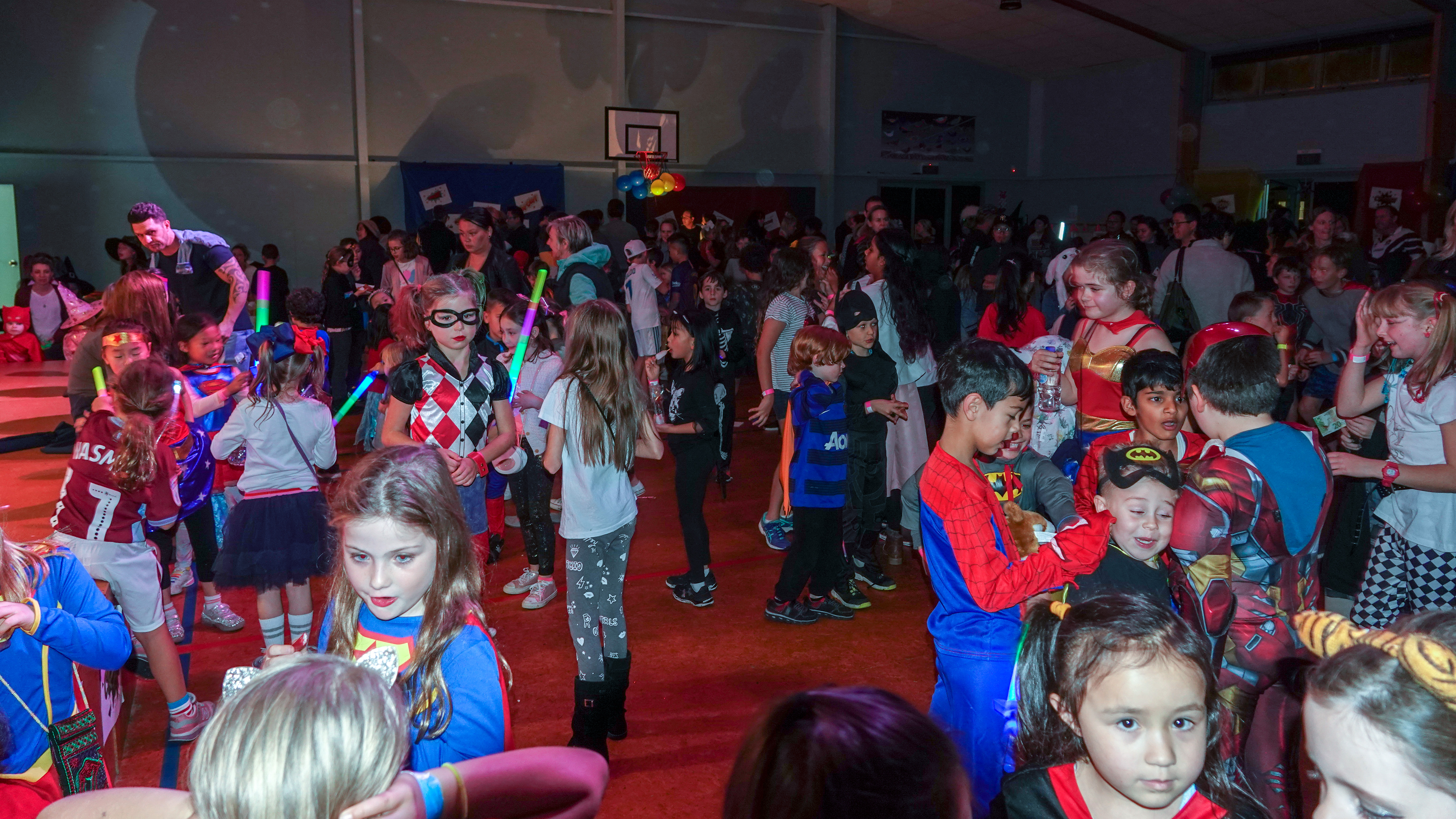 ---
TRIVIA NIGHT
---
​Just for adults and sold-out every year. Get your team together, and if you like choose a theme and dress-up yourselves and your table. Excellent food/drink, silent and live auctions, games, spot prizes, entertainment and dancing to finish the night off. Book in early so you don't miss out!
---
A-THON
---
Parents and teachers love this one. Spell-a-thon, Te Reo-a-thon or Decathlon-a-thon – an opportunity for children to polish up on their spelling, Te Reo Maori or fitness and wellbeing.
---
TWILIGHT
---
​A community event held on a Saturday afternoon. Inflatable races, wet rides, games, raffles, food, jolly jars, movies and more. So much fun!!!
---
OTHERS
---
Lunches. Tired of making lunch every day? Take a Tuesday off and have Pita Pit do it for you. An easy alternative with plenty of healthy options. Order via Kindo (before 9am on the day). We also have the Go Deli Thursday lunch delivery menu. Warm and cold lunch options including sushi, spaghetti bolognese, paninis, sandwiches and so much more. Order via Kindo (before 9am on the day).
Pizza lunches – scheduled towards the end of each term. A variety of pizzas to choose from.
Lunchtime sausage sizzles – usually hosted once a term by a Panuku classroom to fundraise towards school camp.
Entertainment Books – enjoy year-round access to thousands of exclusive offers on dining, shopping, hotels and activities, while raising funds for your school at the same time.
---
---
Click on each event banner to see more about our events.
​If you want to make a difference, have some fun and meet nice people then please get in touch. All ideas and any contribution you can make are welcome.

Help out at one of the many fundraising events or come along to one of the PTA meetings (normally two per term) as a guest. Better still, become a PTA member!

PTA MEETINGS 2021
Meetings commence at 7pm. Dates for 2021 are:
Monday 15 February (combined AGM/PTA meeting)

Monday 8 March

Monday 10 May

Monday 14 June

Monday 2 August

Monday 30 August

Monday 1 November

Monday 22 November
Research shows that children perform better when parents are engaged both at HOME and at SCHOOL.
​
​
The PTA run a series of fundraising initiatives during the year that enables essential school resources and equipment to be purchased.
​
PTA involvement helps you stay connected with the school and make new connections with other parents who share a common purpose and goals.
Volunteering with the PTA allows you to contribute your skills and knowledge, help you gain expertise as a leadership volunteer and build your resume.
If you would like to read any AGM/PTA minutes or the constitution please email our Secretary.
​
Birkenhead Primary PTA is a registered charity (No. CC38173) and donations are deductible.